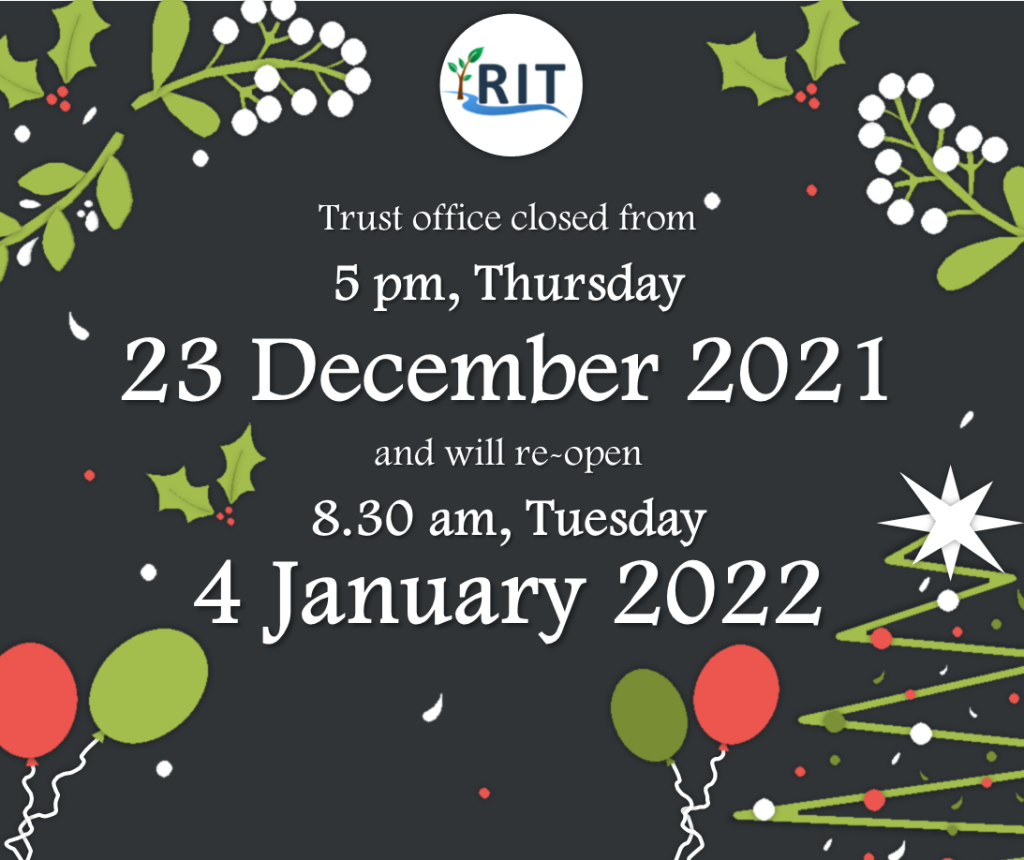 Please be advised that the Trust Main Office will be closed from 5pm Thursday 23 December 2021 and will re-open 8.30am Tuesday 4 January 2022.
For water orders irrigation issues, please call 8586 6050.
Water orders can be placed by phone between 8.30 and 10.30am only. Please book online or call 8586 5859 to use the 24-hour keypad ordering service if you need to book outside these hours.