On 20 April 2016 the Renmark Irrigation Trust became the first irrigation body in Australia to enter a partnership with the Commonwealth Environmental Water Holder to return water to parts of the environment that have suffered long term degradation due to past irrigation practices.
To 30 June 2019 Trust has delivered over 500ML to five sites, inundating 84 hectares.
The regeneration of sections of floodplains also involves partnerships with Nature Foundation South Australia, the Renmark Paringa Council, the Renmark Paringa Landcare and local landholders.
"… the RIT is the first irrigation settlement in Australia, one of the first to be completely piped, and the first trust to partner with the Commonwealth Environmental Water Holder to deliver environmental water, they have long demonstrated the innovation and courage required to be world's best"
SA Minister for Primary Industries and Regional Development Tim Whetstone
Environmental Watering Sites
The Trust has eight active environmental watering sites with a further seven to be added by 2022. The following listings provide a snapshot of each site noting the predominant flora in the area.
Active Sites
Johnson Waterhole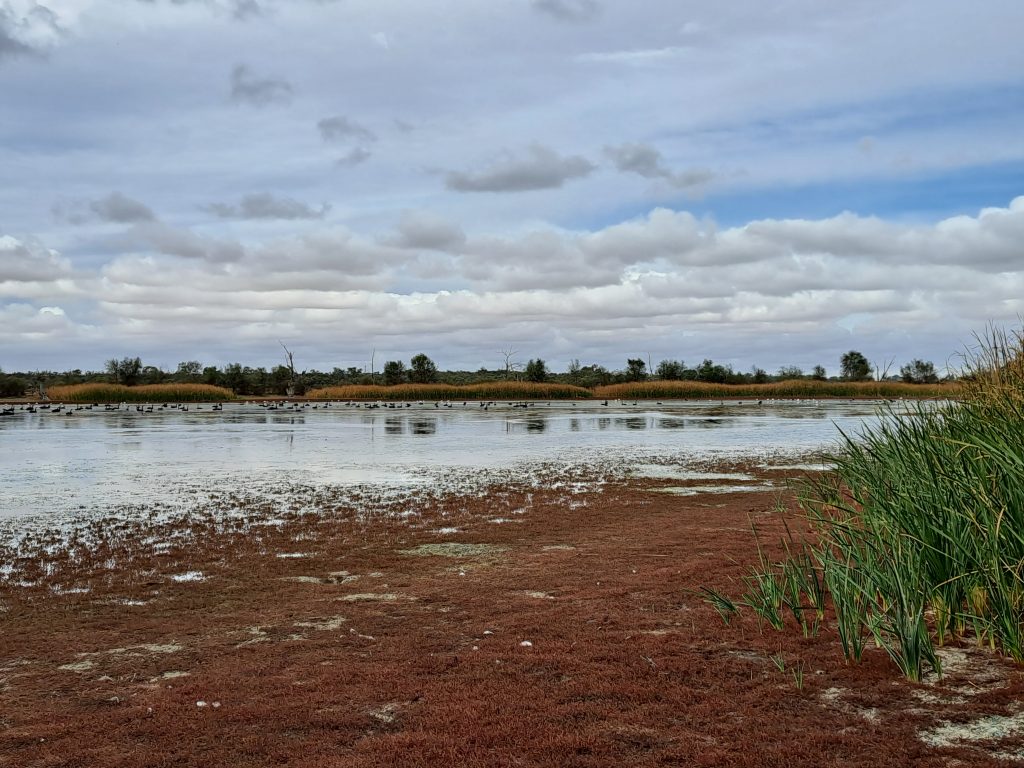 Johnson Waterhole was the first environmental watering site. During 2013-14, the Trust, in partnership with the Nature Foundation SA – Water for Nature and the local government commenced a project to deliver environmental water to Johnson Waterhole, initially using pumps and then the Trust's water supply network.
Within three years of receiving yearly environmental water, the site transformed from a site dominated by Samphire to a wetland with a diverse range of native semiaquatic and floodplain plant species. The site is now ringed by patches of young eucalyptus and acacia trees and Lignum bushes.
Twentysixth Street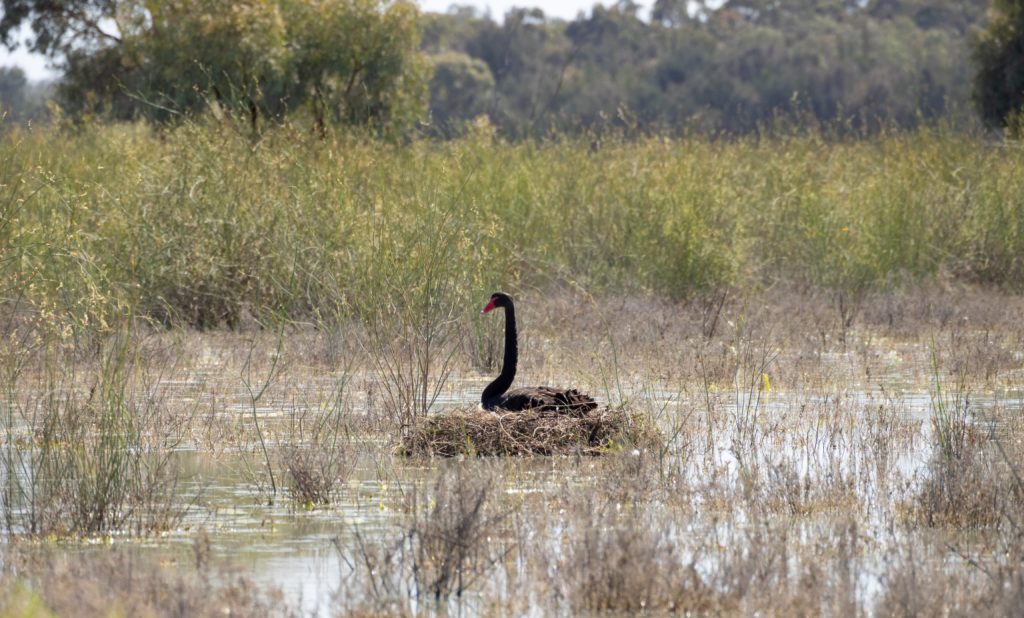 Black Box, Lignum, Nitre Bush, and Samphire dominates the Twentysixth Street site.
Namoi Street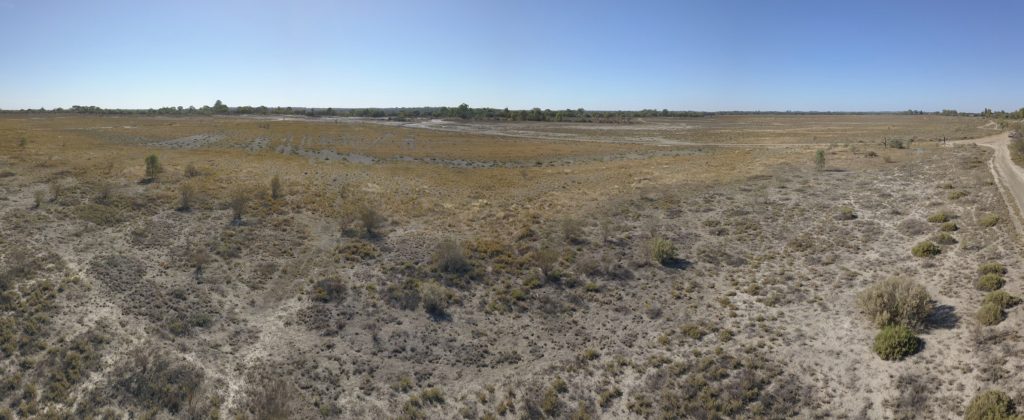 Namoi Street is dominated by Samphire with young Lignum and Saltbush along the high floodplain edge of site. The odd Black Box sapling appears along the high floodplain edge of site.
Nelwart Street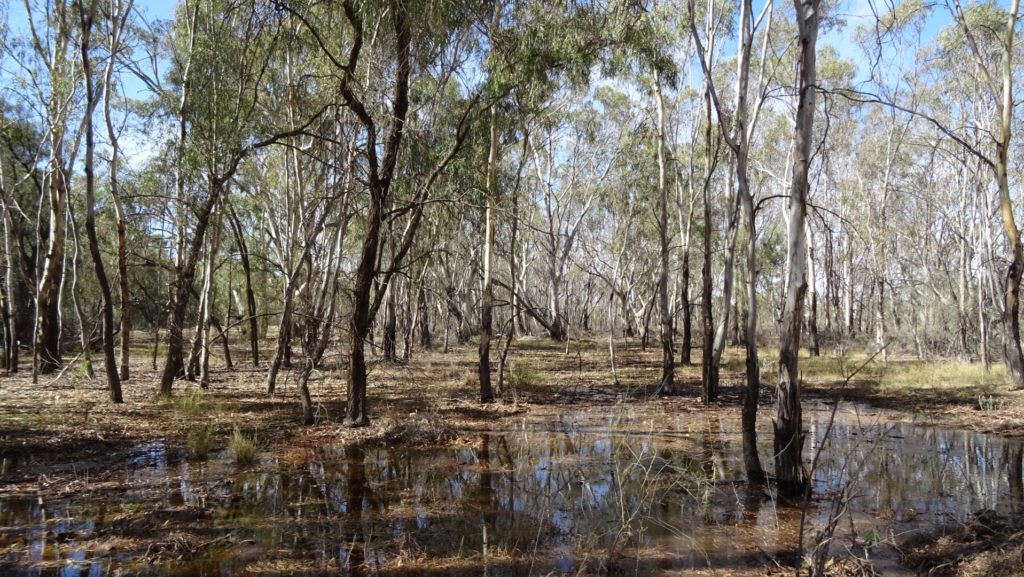 The Nelwart Street site contains River Red Gum, Black Box, Cooba, Lignum, Spike Sedge, Nitre Bush, as well as Spreading Emu Bush species.
Jane Eliza Woodlot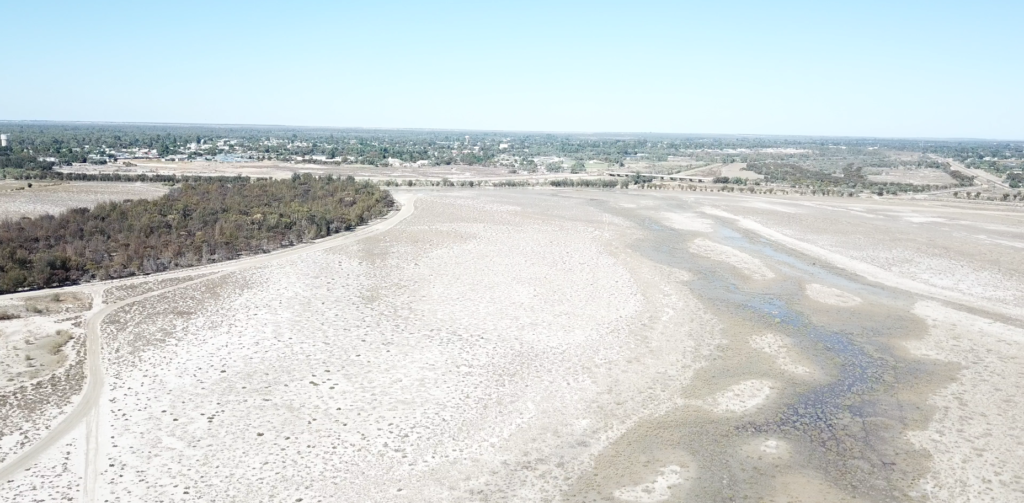 The Jane Eliza Woodlot is dominated by Swamp Oak and KI Tea Tree with a number of WA Eucalyptus species. The remainder of this site is dominated by Samphire.
Paroo Street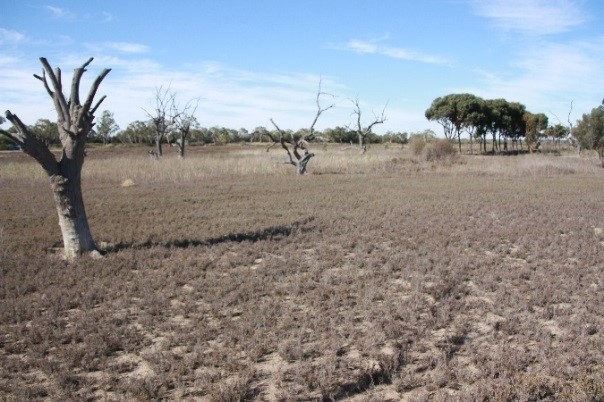 Paroo Street is split into two site classifications, consisting of:
Site A containing Black Box, Reed Lignum, Common Reed, Samphire and Smooth Heliotrope
Site B containing non local Eucalyptus, KI Tea Tree, Cooba, Lignum, Common Reed, Smooth Heliotrope, and Variable Groundsel .
Begara Street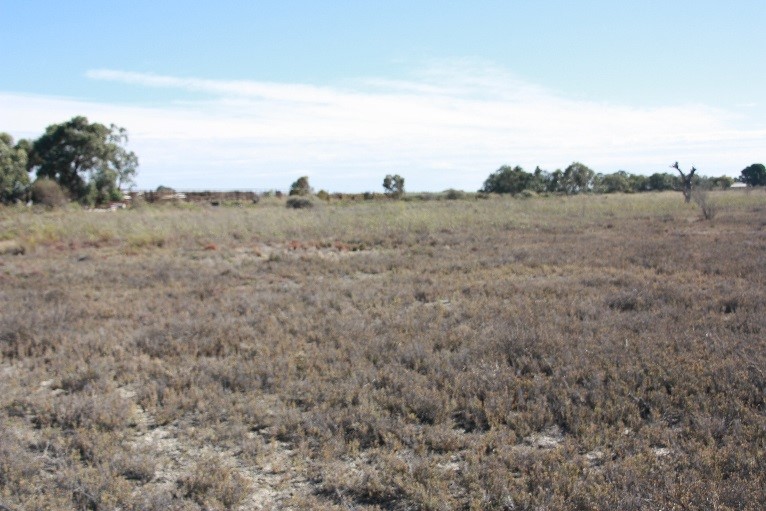 This site contains Lignum, Common Reed, Emu Bush, Ruby Saltbush, and Black Box seedlings.
Plush's Bend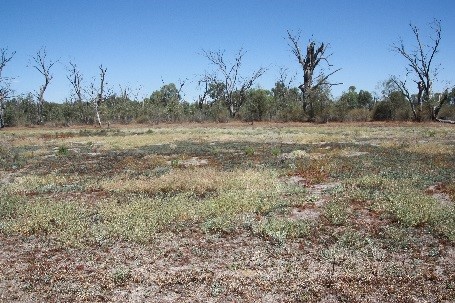 Located south of the Renmark township, this site contains predominantly River Red Gum Saplings and Lignum. Samphire to diverse range of low salinity species is also present.
Sites to be active by 2022
Twentyfirst Street Bridge – North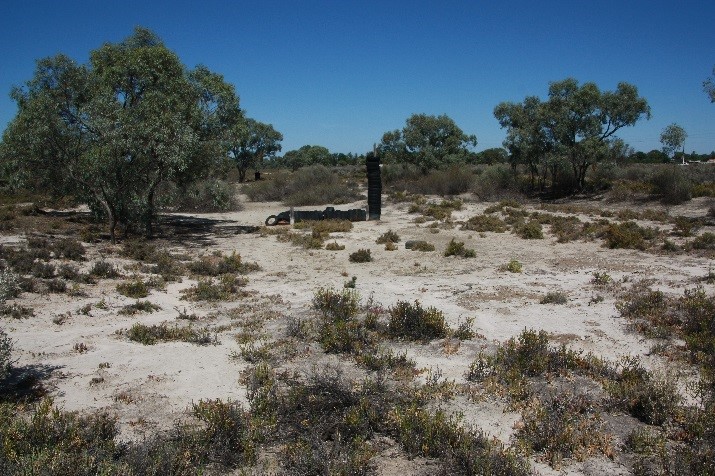 Black Box with Lignum, Nitre Bush and River Salt Bush, along with a groundcover of Samphire with areas of Poverty Bush and Bladder Salt Bush are present at this site.
Bookmark Creek Wetlands – Main Basin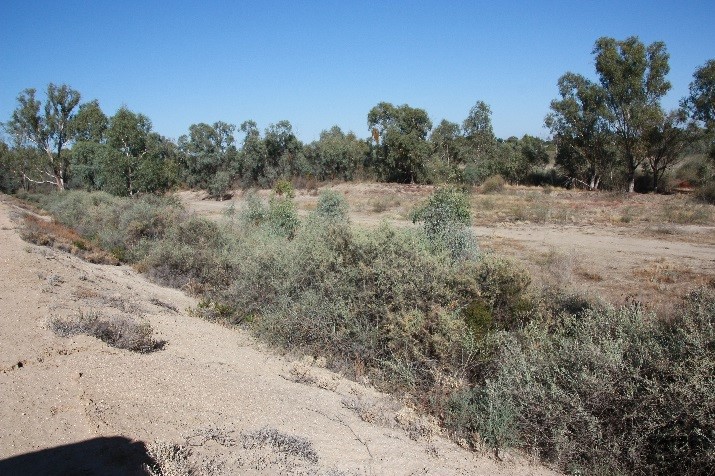 River Red Gum, Black Box with Lignum and Common Reed are present, along with temporary wetland Common Reed, Small Monkey-Flower and Bushy Starwort.
Bookmark Creek Wetlands – NE Basin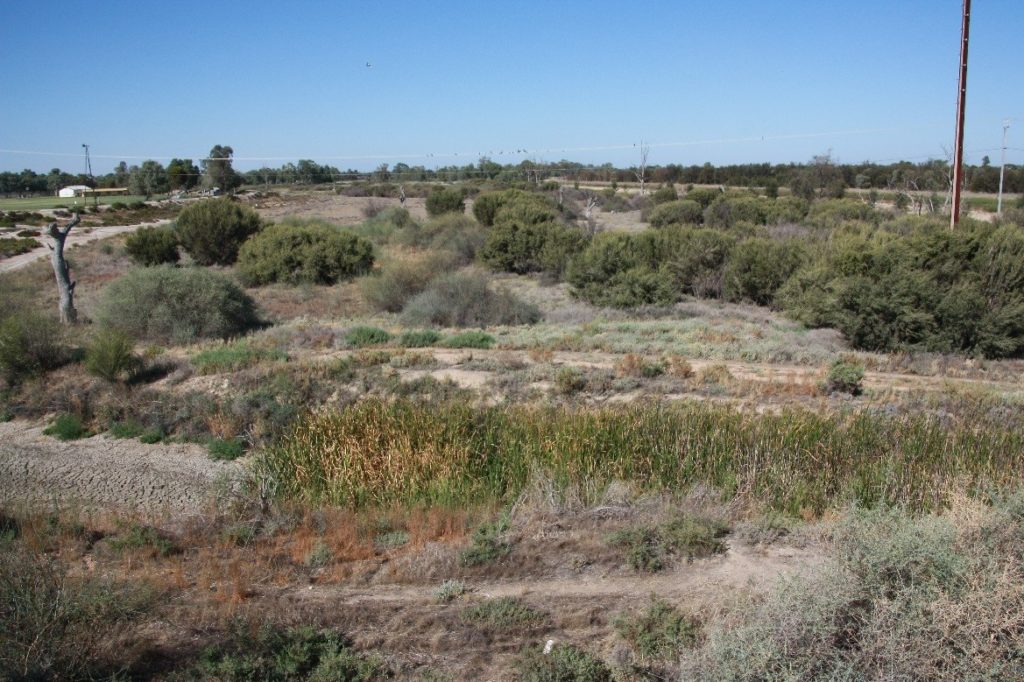 KI Tea Tree with Lignum and Common Reed, as well as Samphire with Smooth Heliotrope and Salt Bush species are present.
Bookmark Creek Wetlands – NW Basin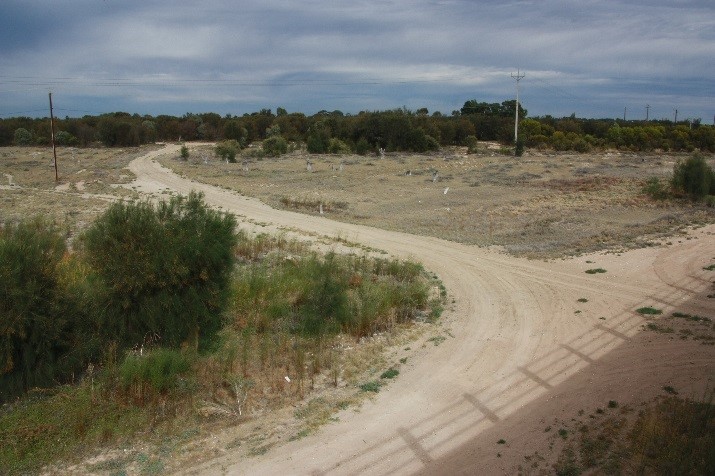 There is some Swamp Oak encroachment from adjacent woodlot here. High elevation Samphire with a diverse array of species are also present. Temporary wetland Cumbungi, Bushy Stinkwort and other low salinity tolerant species are dispersed through the site.
Pony Club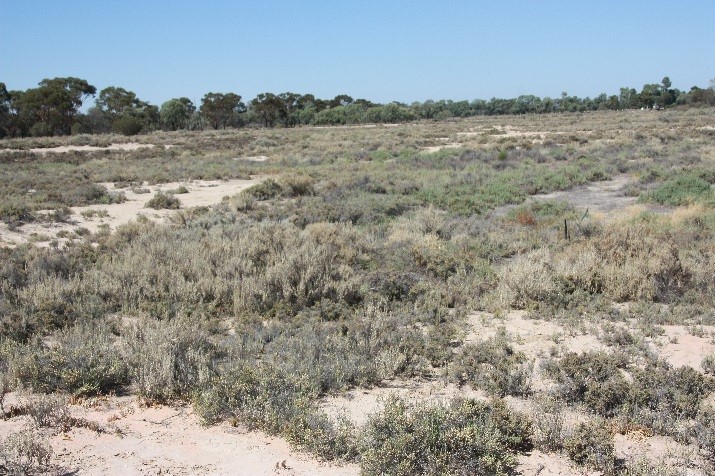 Black Box is presented at this site which is predominatly dominated by Samphire with Salt Bush species, Round-leaf Pigface and two patches of Lignum also present.
Ral Ral Bridge Floodplain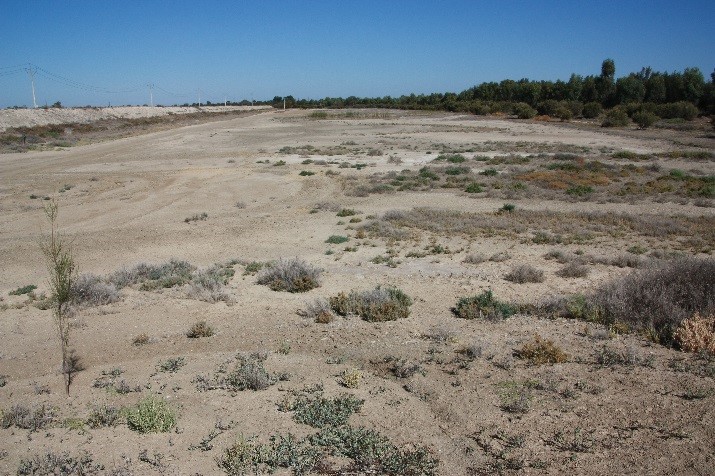 KI Tea Tree, Black Box and Swamp Oak planted on Bookmark Creek dredged embankment is present. This site is also dominated by Samphire.
Warrego Street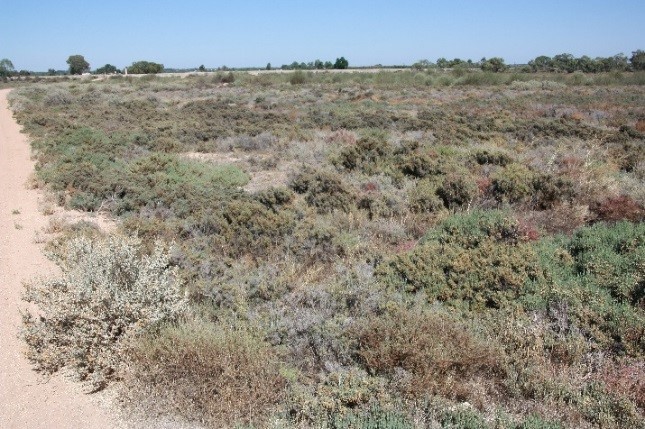 Lignum, Nitre and River Salt Bush is present across the site with Black Box along the western side. Groundcover Samphire, Desert Glasswort and Round-leaf Pigface also populate this site.