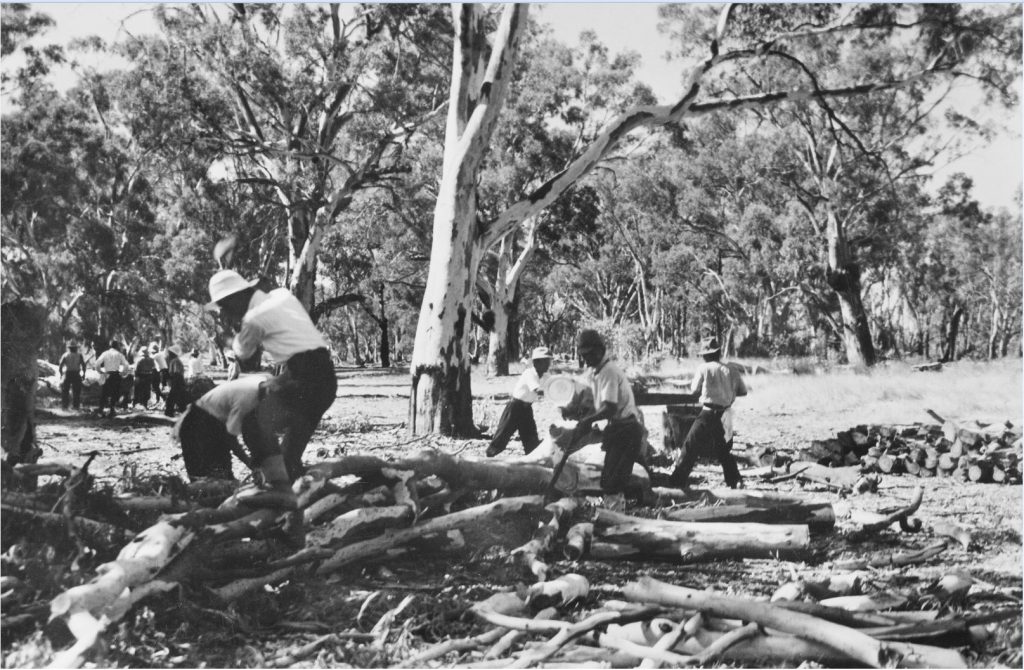 May History Month: RIT and Woolenook Bend Japanese Internment Camp 1942-1945
Drawing on interviews from Renmark's residents, and 80-year-old photographs, this talk uncovers the critical role of Japanese woodcutters, from the Woolenook Bend Internment Camp, to keep the lights on and the pumps running.
Living memory of the Japanese at Woolenook is dwindling and the talk aims to raise awareness of their role both locally and more broadly.
The talks have now finished. Please contact us if you would like more information.
History Articles
The pioneers of Renmark Irrigation Trust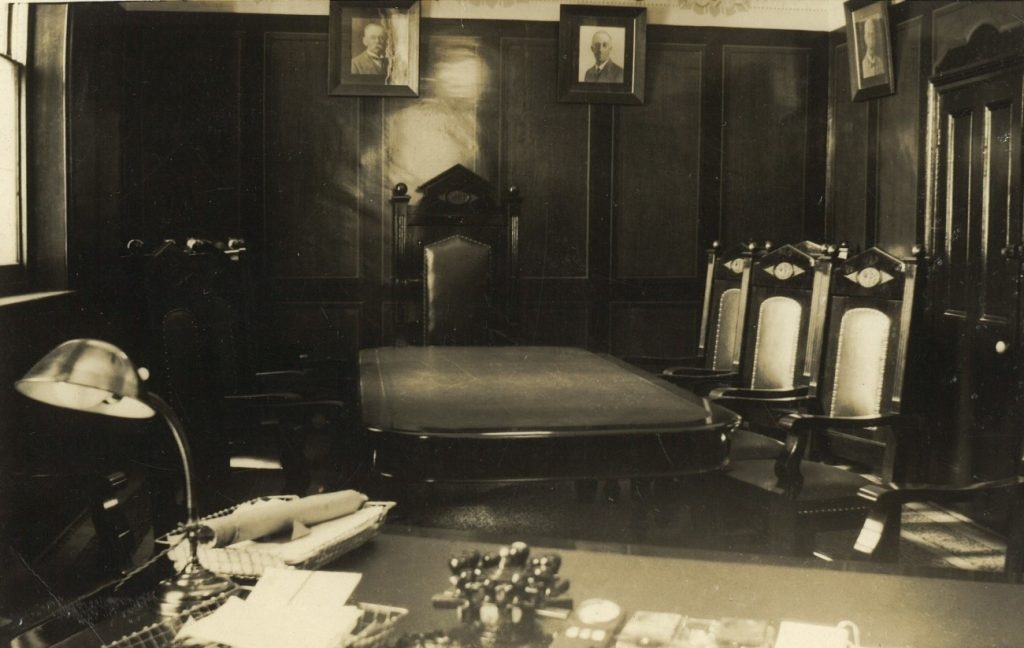 Follow the stories of the pioneers of the Trust, D'Olier, Fitzgerald, Harrison, Madigan, McGarvie, Morant, Price and Turner here.
Paddle steamer E.R.O 1913-1923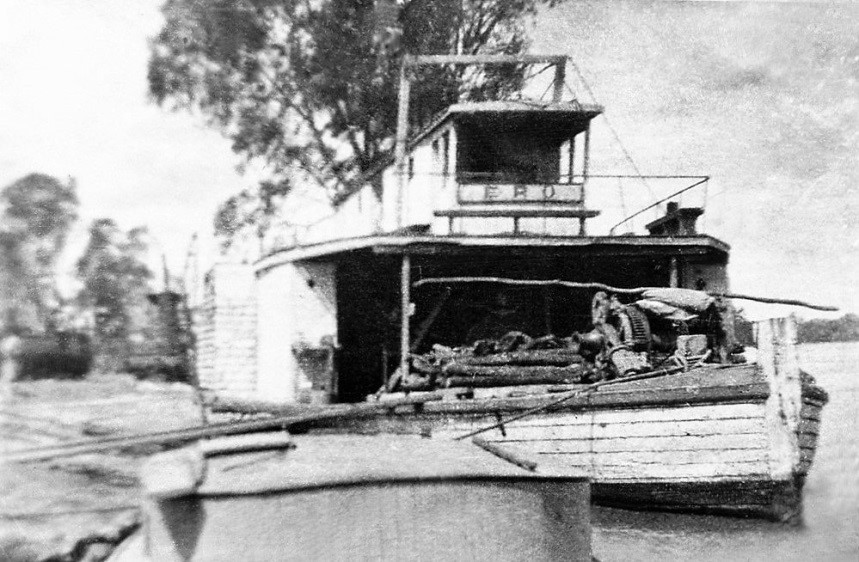 Find out about the Paddle Steamer E.R.O. which was owned and operated by the Trust from 1913-1923 here.