Saving the Archives – the flood of 2022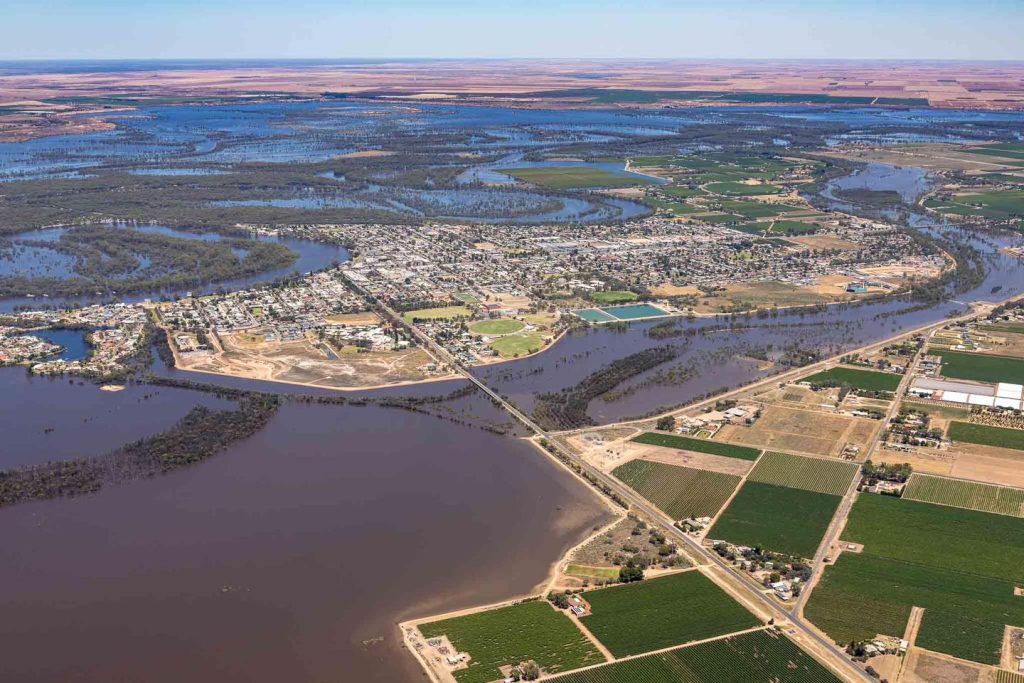 Renmark witnessed the biggest flood since the great flood of 1956, from October to December 2022. As with other floods in 1917, 1931, 1956 and 1974, the Trust basement on Murray Avenue was flooded. Find out about how Trust staff responded to the rising waters here
(Photo supplied by Riverland Commercial Photography)
50th Anniversary of the commissioning of the Main Pumping Station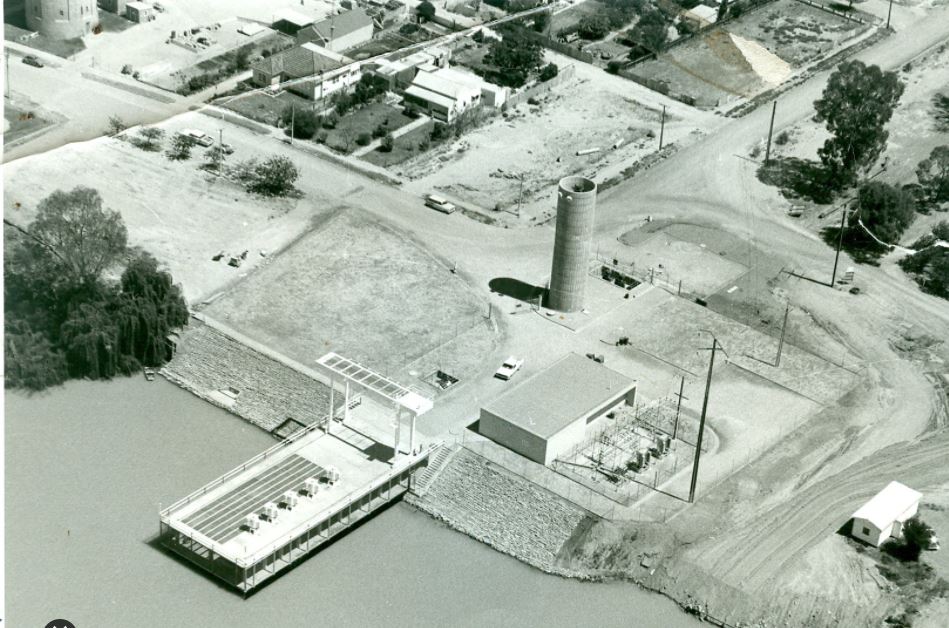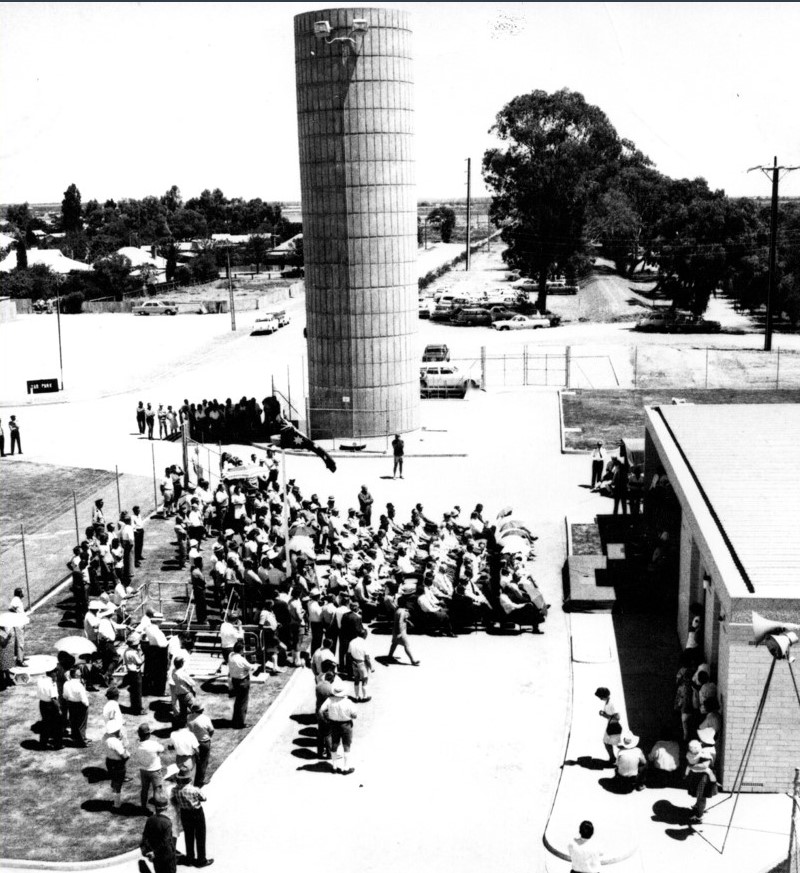 1 December 2022 marks the 50th anniversary of the commissioning of the Trust's Main Pumping Station (MPS).
On the 28 January 1965 Thomas Playford, Premier of SA, and the Minister of Lands met with RIT to discuss the proposed redevelopment of the Trust irrigation infrastructure. The Premier agreed for the State to loan the Trust £560,000 to build a pumping station capable of pumping 55,100 gallons per minute (around 4,000 litres per second) that would replace the existing No 1 pumping station and all the major and minor pumping stations taking water from Bookmark Creek.
In 1967 the Rehabilitation Advisory Committee (RITRAC) was formed to oversee the projects. It comprised experts from Adelaide departments and Trust representatives, Rod Maddocks, Stan Heritage and Don Tripney. Rod Maddocks and Malcolm Gallasch were the two RIT engineers who managed the project.
Premier Don Dunstan commissioned the MPS at a function on 1 December 1972. Some photos from the 1972 event are below.
---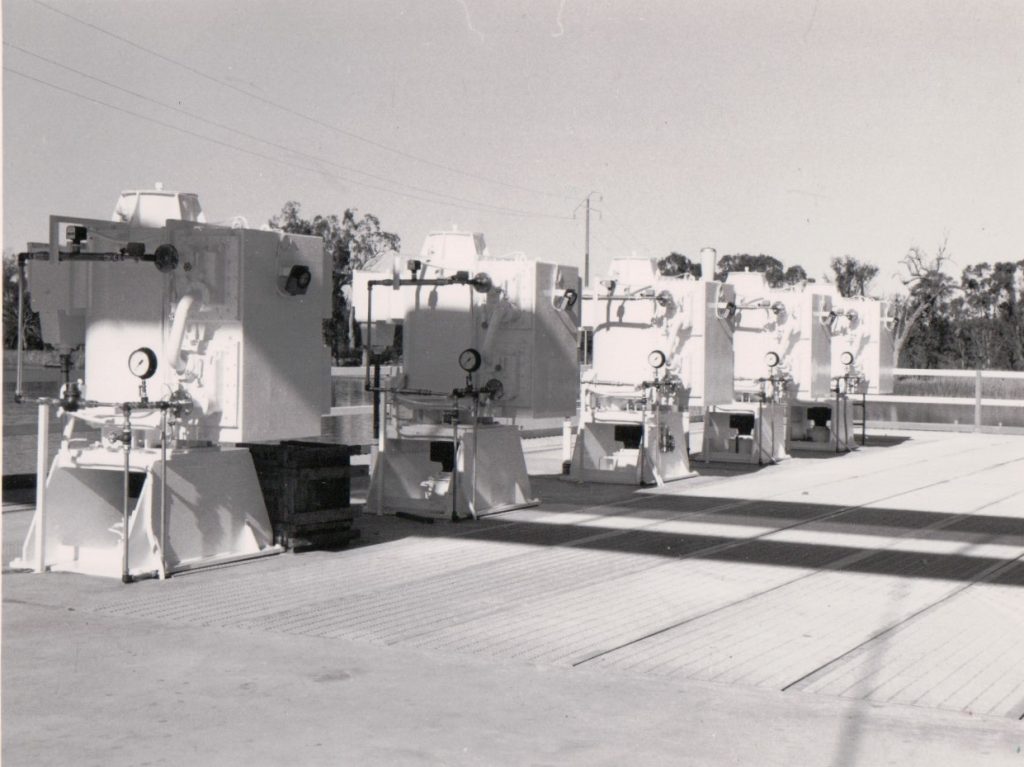 ---
Woolenook Bend Japanese Internment Camp 1942-1945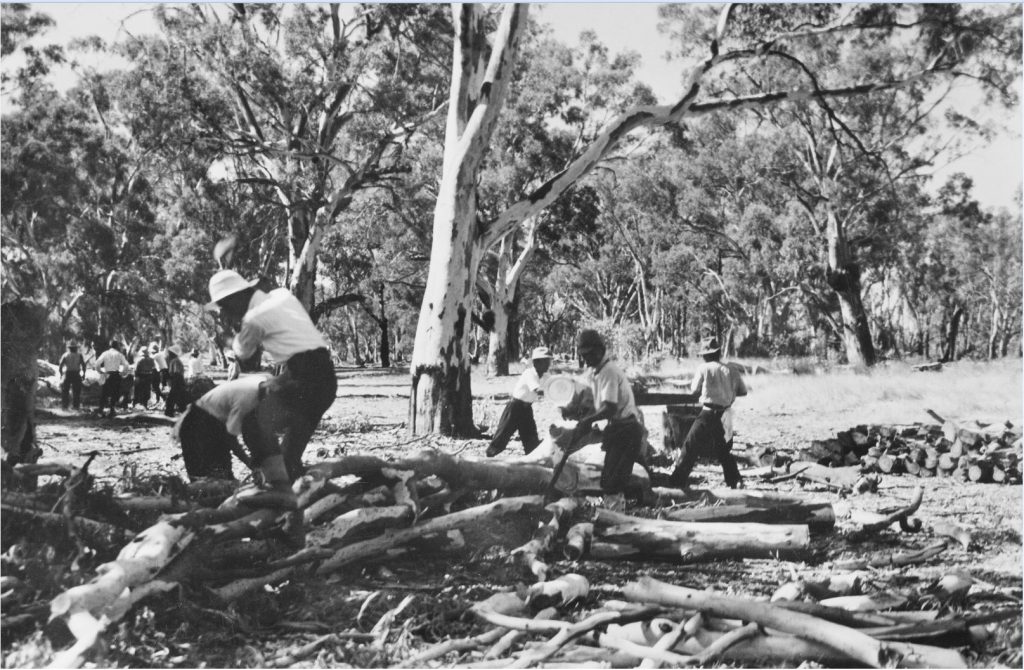 Drawing on interviews from Renmark's residents, and 80-year-old photographs, RIT staff gave a talk in May 2022 on the Japanese internees at Woolenook Bend, near Renmark, as part of the SA History History Month events.
Trust staff also attended a Symposium on Japanese war art at Flinders University in July 2022 where they presented information about the critical role of Japanese woodcutters, from the Woolenook Bend Internment Camp, in keeping the lights on and the pumps running in Renmark, and to supply electricity to the Loveday internment camp near Barmera.
A powerpoint of the talk is here.
---
The pioneers of Renmark Irrigation Trust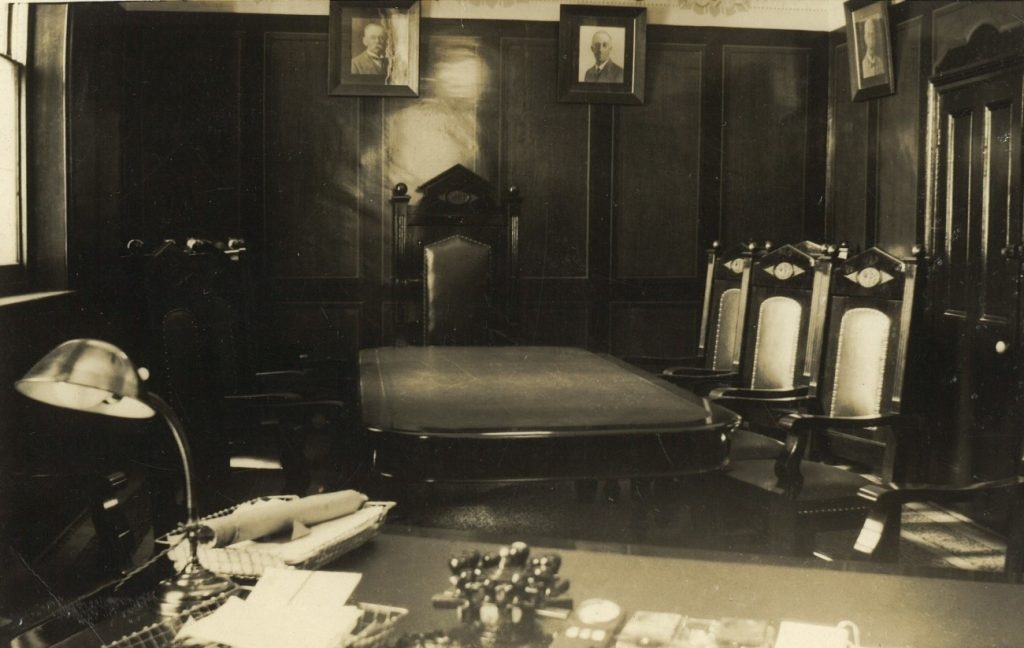 Follow the stories of the pioneers of the Trust, D'Olier, Fitzgerald, Harrison, Madigan, McGarvie, Morant, Price and Turner here.
---
Paddle steamer E.R.O 1913-1923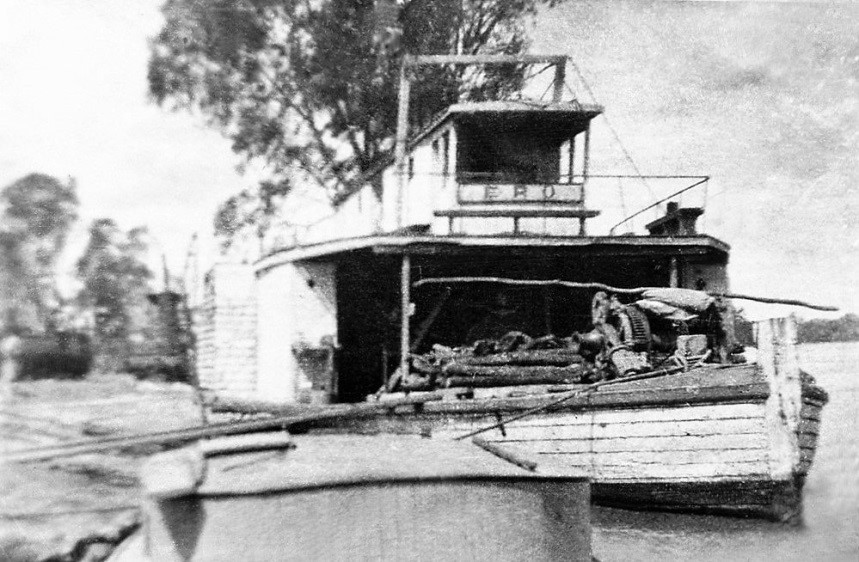 Find out about the Paddle Steamer E.R.O. which was owned and operated by the Trust from 1913-1923 here.