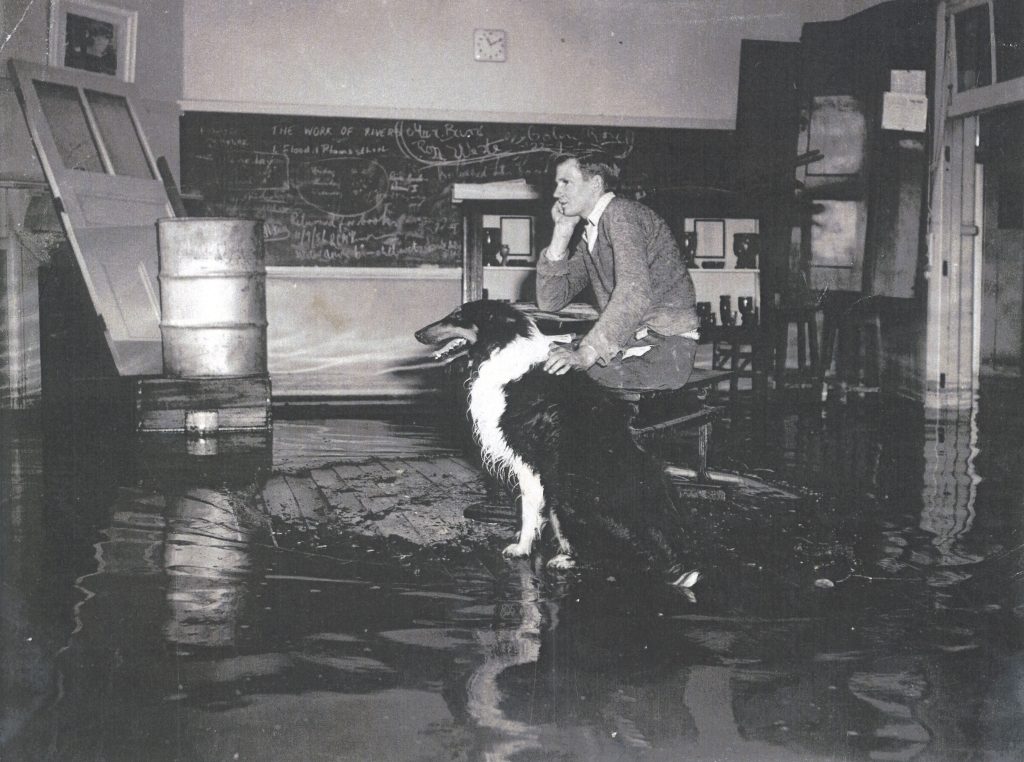 "Let us never to suffer again the tragedy of 1956"
RIT and the rebuilding of Renmark after the 1956 Flood
An event was held on 3 May 2023 at the Renmark Paringa Library as part of the SA History Trust History Festival
Panel: Max Burr – Clack John – Ian Tolley
Photos from the panel event on 3 May 2023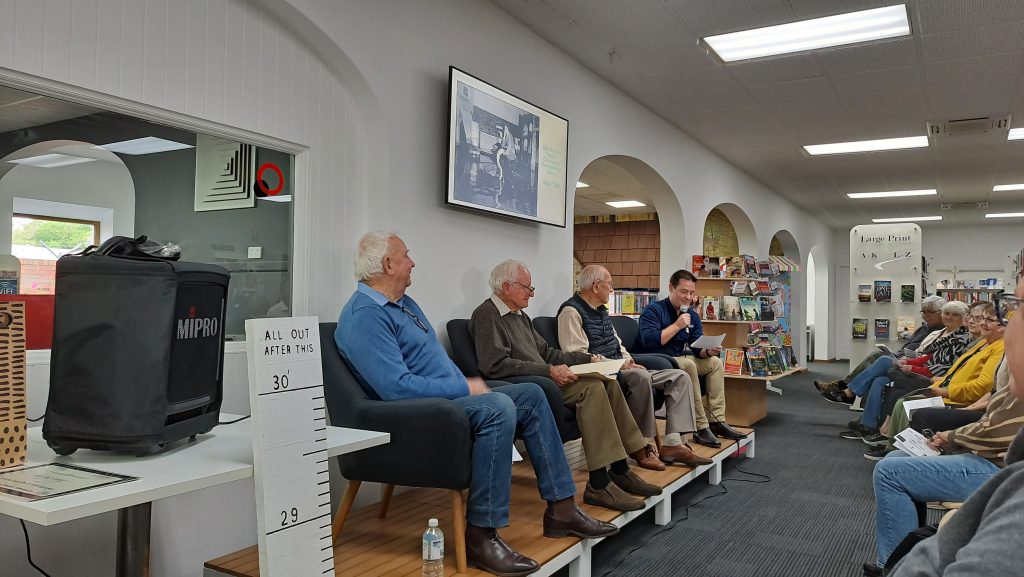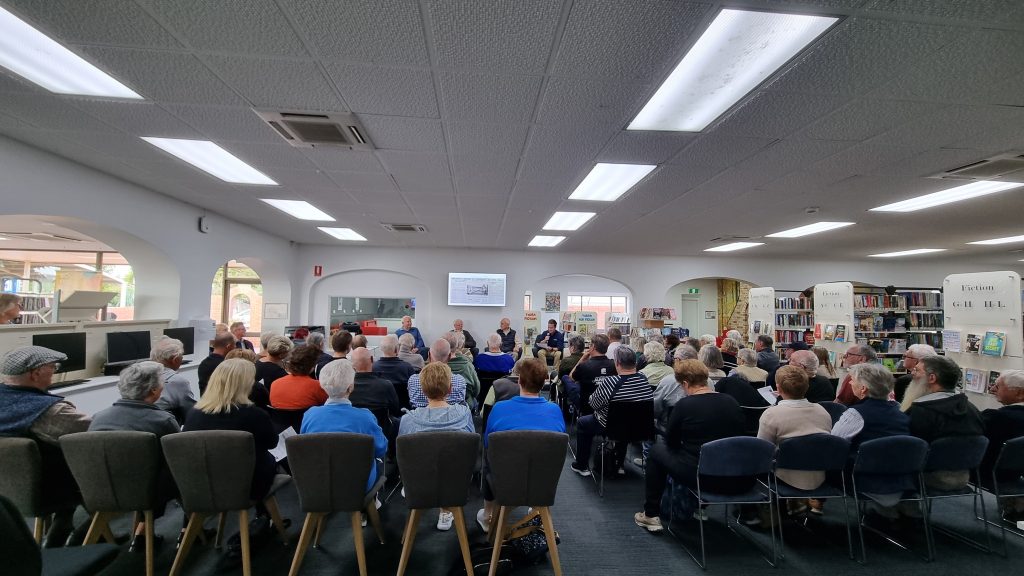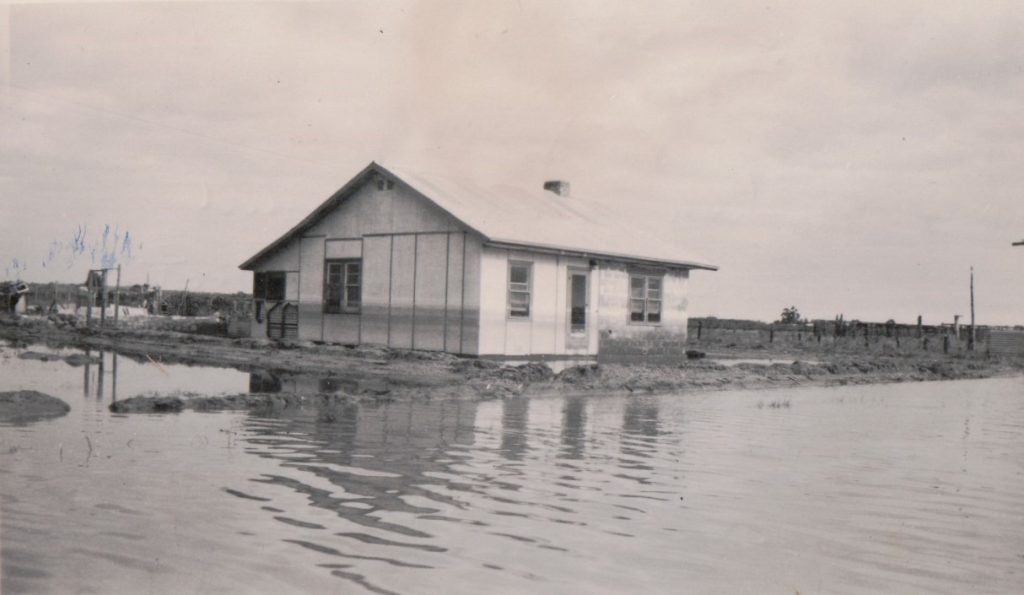 Renmark Irrigation Trust was the Council responsible for rebuilding the irrigation settlement in Renmark after the 1956 Flood. It was a momentous task. The costs involved in reconstructing roads, relocating flood levees, rebuilding and reconnecting irrigation channels and blocks were overwhelming.
The rebuilding of the Renmark Irrigation Settlement was a monumental task. Don Tripney who worked for RIT at that time recalled that 'Some of the flood banks were pushed up in such haste that fences and trellising and everything in its path was just pushed aside and left in a pretty bedraggled condition'.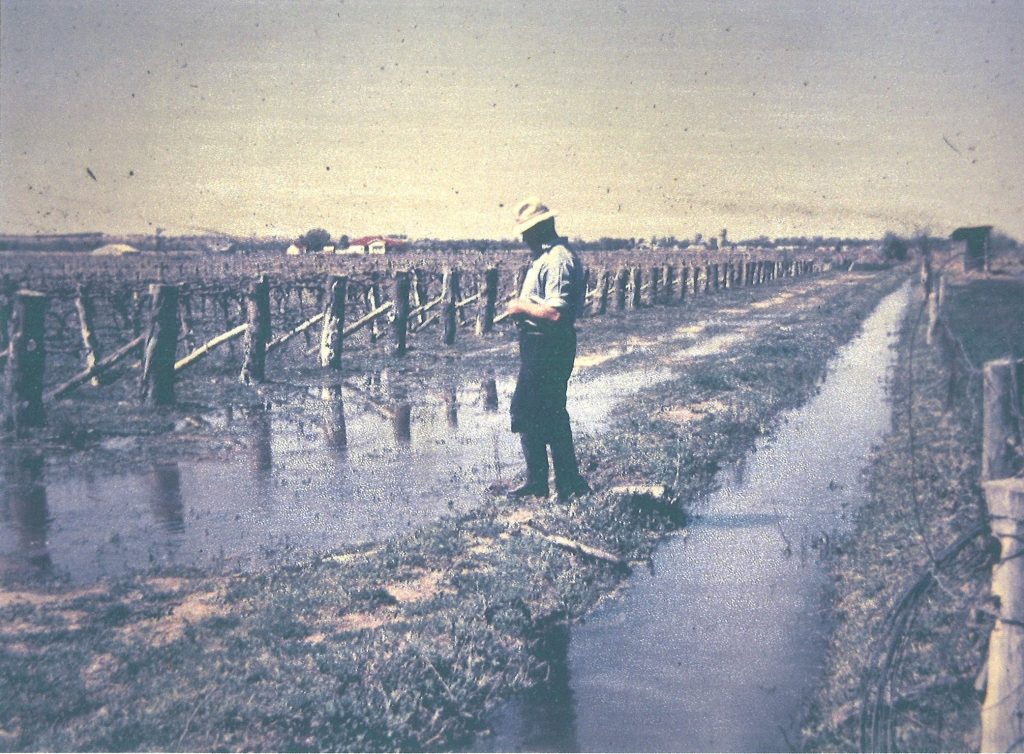 The process took many years to be completed. The most urgent tasks were to clear water from flooded blocks and to repair roads. The Trust set up water harvesters to clear water from these blocks which was completed by November 1956. Rebuilding roads and bridges, restoring vines and trees took much longer. The Renmark Flood Relief committee estimated that 63kms of roadways needed repair and 6kms of irrigation channels were destroyed by the floods. The majority of the repairs were the responsibility of RIT.
Urgent road works started in January 1957 but the removal of flood banks did not take place until May 1957. Over 90 homes were destroyed, and all public buildings in the town were affected by water seepage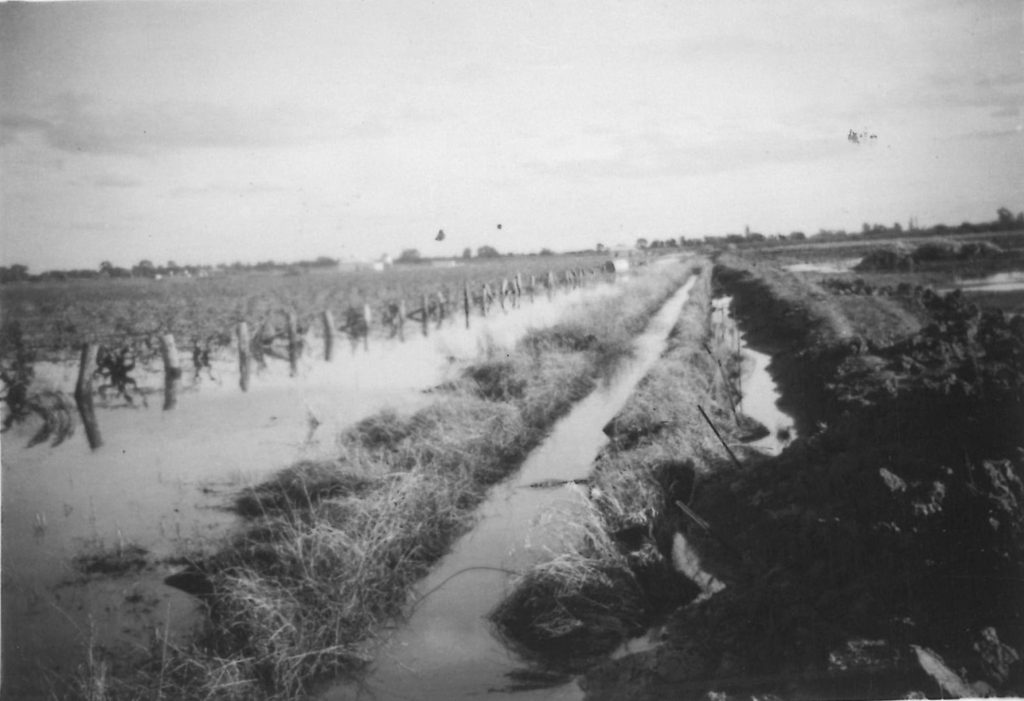 Over 500 acres of trees and 100 acres of vines were destroyed. Those blocks which were not flooded were often affected by salt seeping up through the ground due to a rising water table. Around 30 acres of trees and 150 acres of vines were affected.
It was not until 1959 that the irrigation district returned to some sort of normality. However, by this stage, it was agreed that a comprehensive drainage scheme was required to counter the devastating effects of salt on the health of vines and trees. The scheme started in 1961 when the Trust implemented a system of tile drains, dedicated pipelines and caissons which removed salt water from blocks to salt drainage basins.
Photos from the 1956 Flood